Where and When
Curious Ear can be found in different places at different times in and around the city. Check here to keep up to date on where to find us next.
If you would like to see Curious Ear where you are or know of a great place where we should put it let us know!
Past Events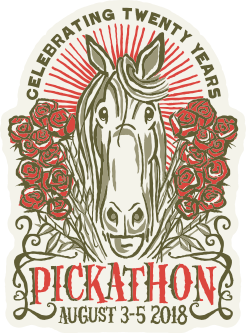 Pickathon
August 2018
At this year's Pickathon, The Curious Ear is asking: Tell a story, whisper a secret, sing a song! Describe a person or a place you love. What's a song that holds special meaning for you, and why? Describe a moment that changed your perspective. This is what folks are saying.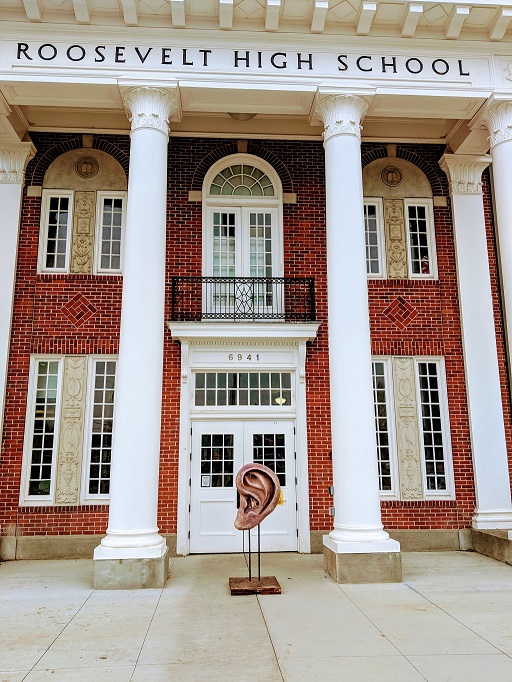 Roosevelt High School - Defining American
May 2018
10th grade students at Roosevelt High School in Portland, Oregon shared their stories and perspective in a unit centered on exploring what it means to be American. Through this unit students studied issues around immigration while also reflecting on their own culture and background. Curious Ear was there to listen.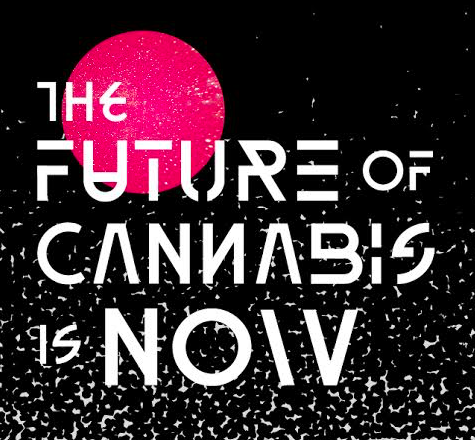 The Future of Cannabis - Event
March 2018
Hundreds of future-minded folks descended on The Armory on Friday, March 16, for 15+ inspiring Toke Talks by a line up of speakers from up and down the west coast, and play at more than a dozen "un-booths," which toured the sights, sounds, tastes and ideas of #ourcannabisfuture. Toke Talks 2.0 is a one-of-a-kind cannabis convergence in Portland, Oregon, produced by the Oregon Cannabis Association, where research, innovation and technology come together to meet our most creative cannabis selves. For those who couldn't make it up on stage, Curious Ear was there to listen.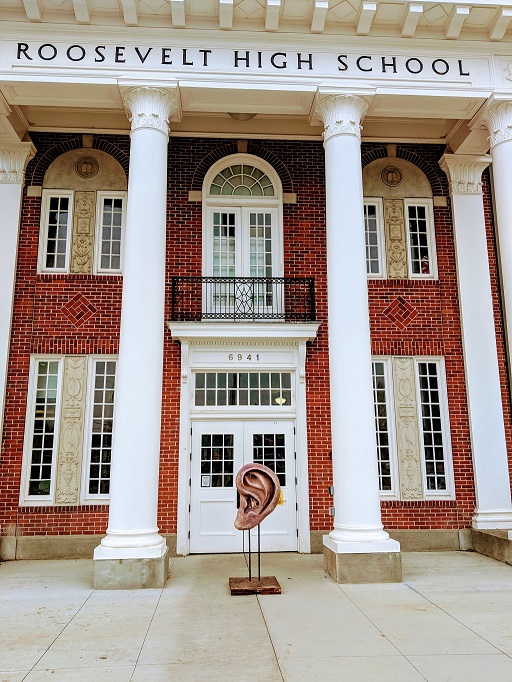 Roosevelt High School - Black History Month
February 2018
We are participating in Black History Month at Roosevelt High School - Hear what students are saying.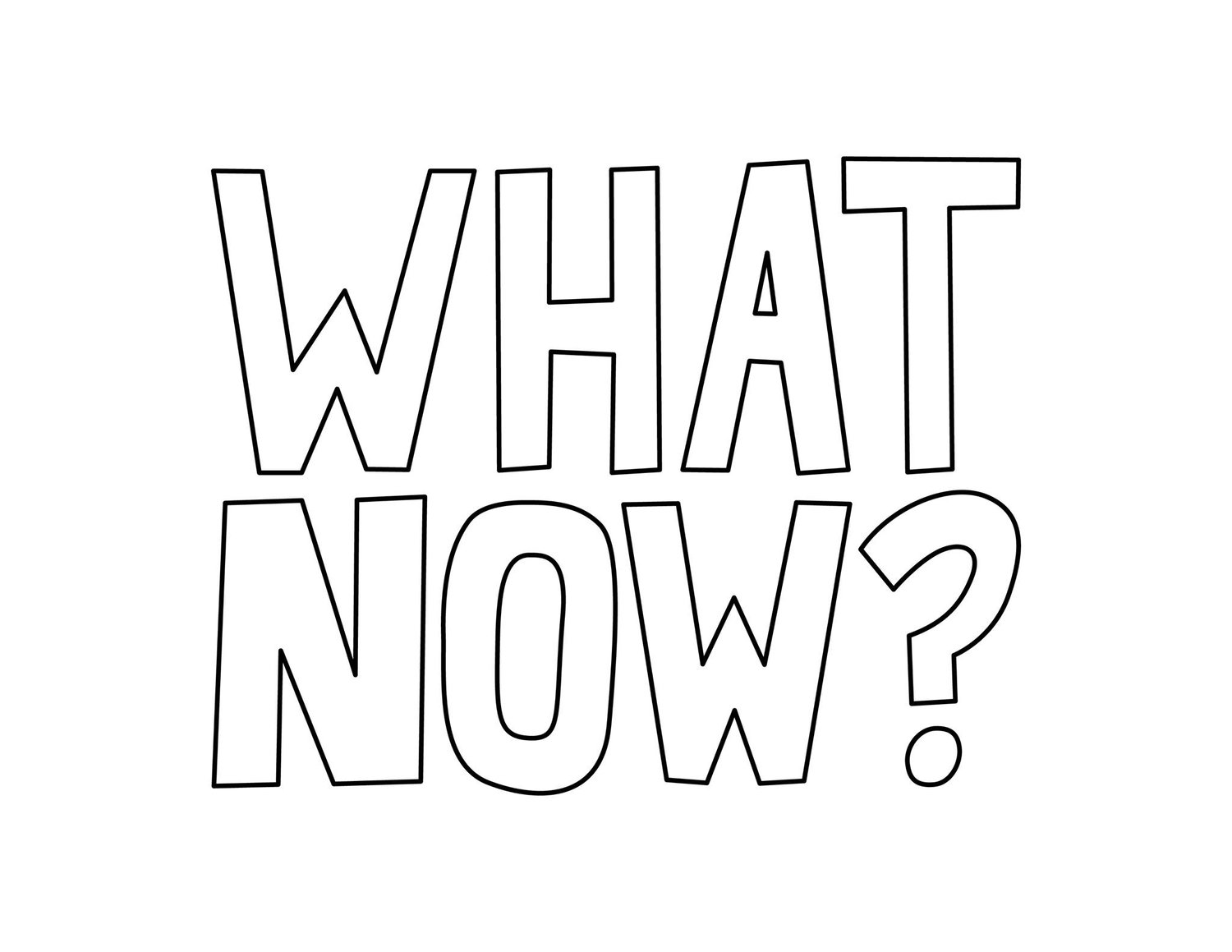 What Now PDX
November 21, 2017
What Now is a proactive event working to bring people out of their homes to connect with their surrounding community and non-profits, making positive change happen. On November 21st, 2016 What Now? featured over 55 local and statewide nonprofit organizations, political action groups, and artists who together, helped find positive and proactive ways to use energy and action for good. Organizations signed up 100s of volunteers at the standing-room. What Now? 2017 is more organized, more inclusive and more directed. Our mission remains: get to work, for the greater good. At the event we asked: "What is a reason you get up in the morning?"Hear what was said.
Fall Stories at Friendship Health Center
November 7, 2017
What are YOUR favorite fall stories? That's what we asked the residents of Friendship Health Center, an assisted-living facility in SE Portland. Now you can hear some of their most cherished fall memories as you set out to create some of your own. Listen to stories here.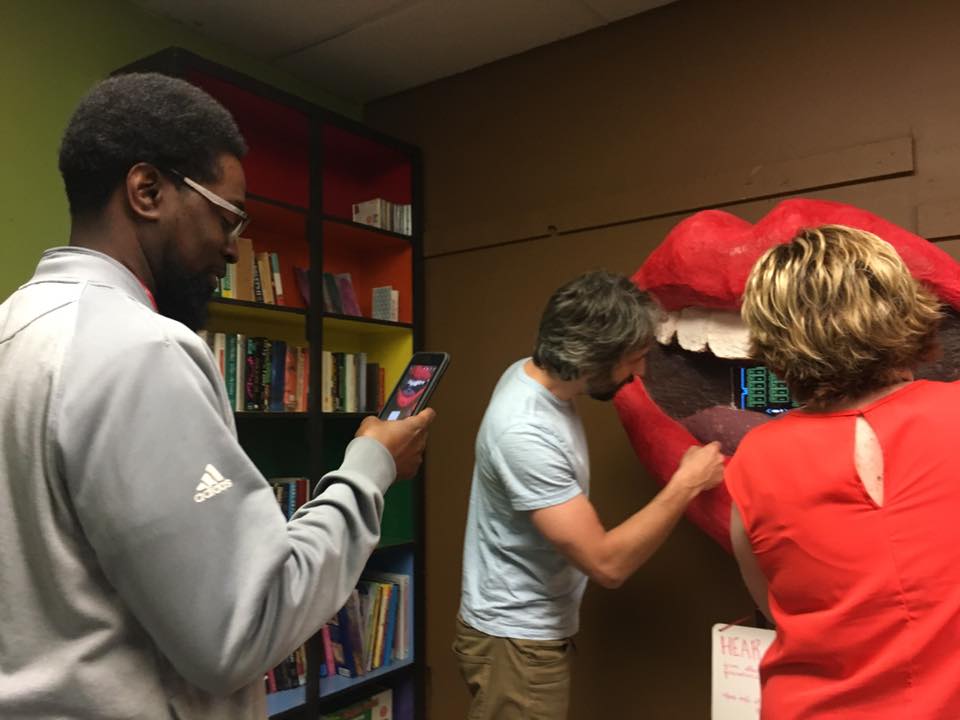 Royalton Place and Alder Elementary
May 1-31, 2017
Starting May 1, we have our first one month cross-generational residency! We are pairing the ear and mouth at Royalton Place assisted-living facility and Alder Elementary.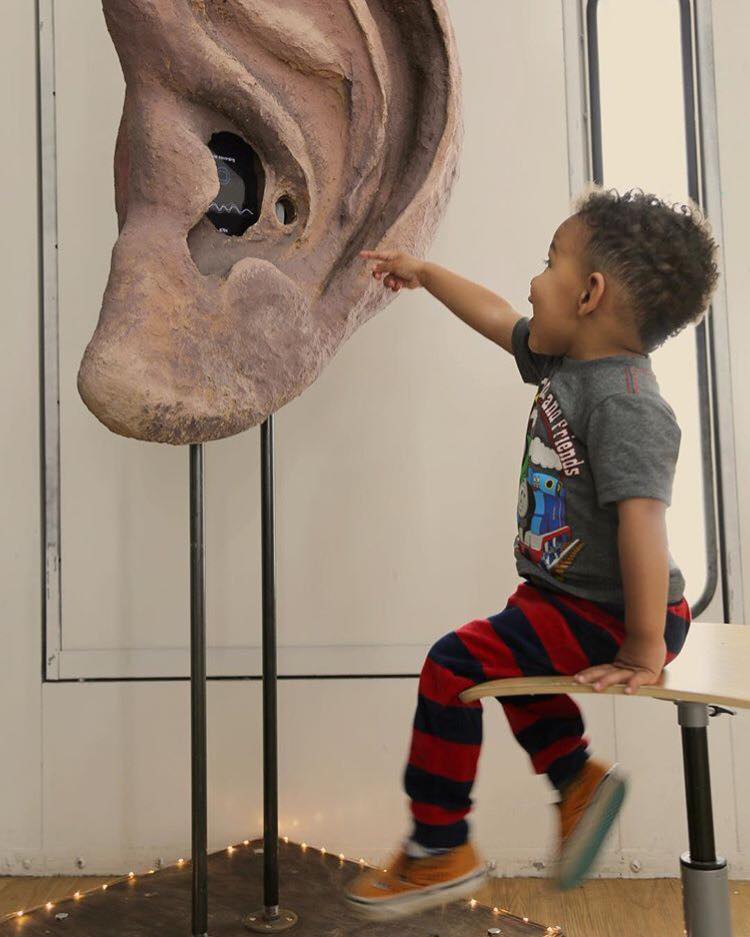 Project Connect's Launch Event
April 21, 2017
On Friday, April 21, come see Curious Ear at Project Connect's launch event! MeetUp Event and Facebook Page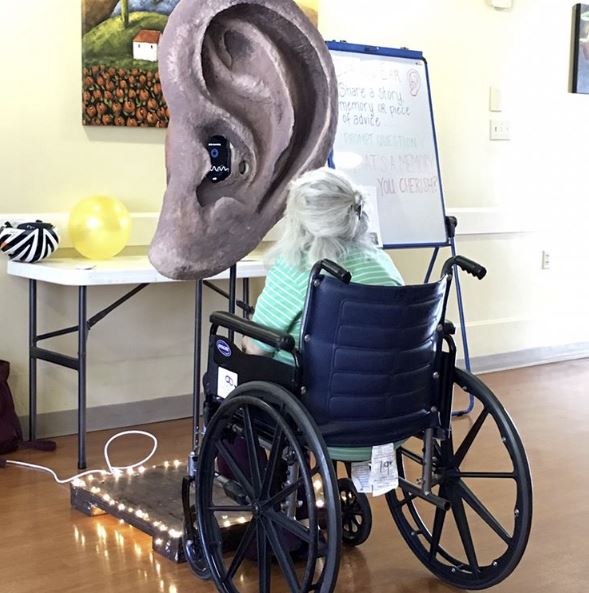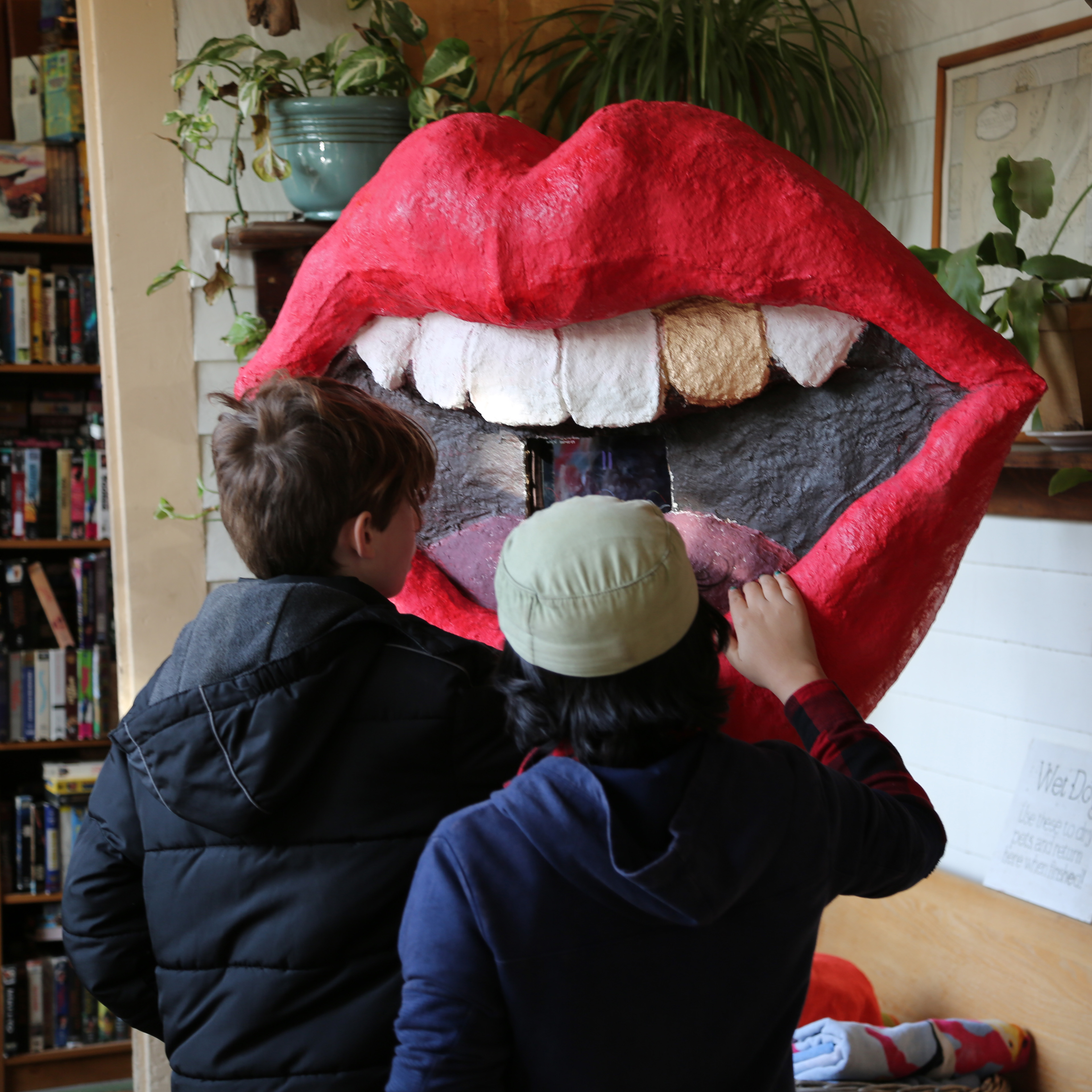 Spaceness 2017
February 24-26, 2017
SPACENESS is a celebration of time, space and the unknown through experimental art, media and performance. Each year SPACENESS takes over the Sou'Wester Lodge in Seaview, WA, as well as the adjacent forest, seashore and wild spaces. Curious Ear will be there to help share stories and connect people. Come check it out!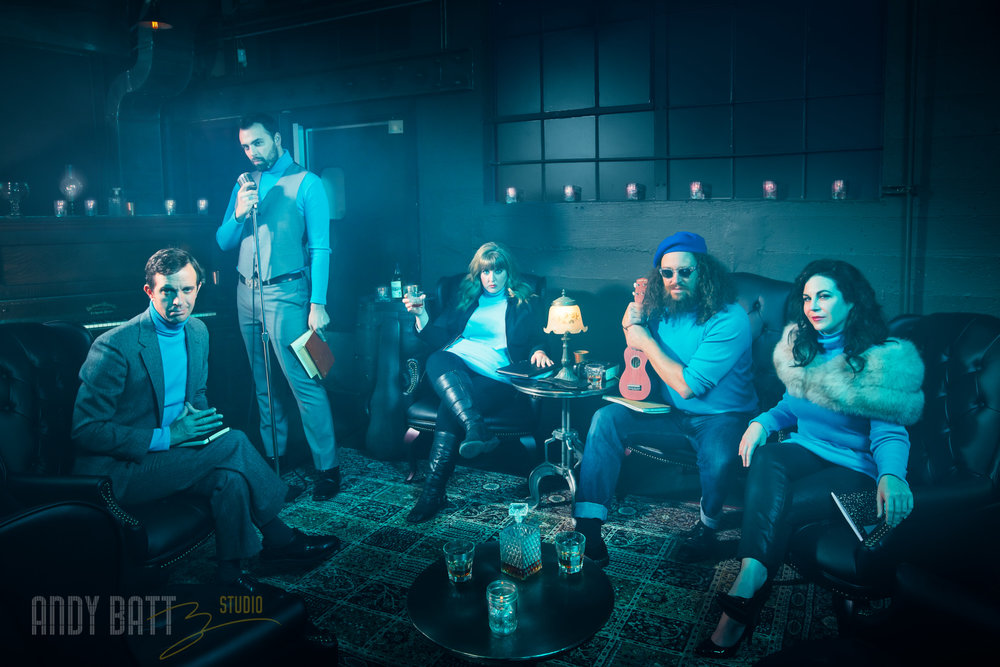 J Names at the Siren Theater
January 20, 2017
J Names are improvisers from Portland's theaters and groups came together in a self-proclaimed supergroup. These performers are the real thing. See them at Siren Theater, get tickets now on Eventbrite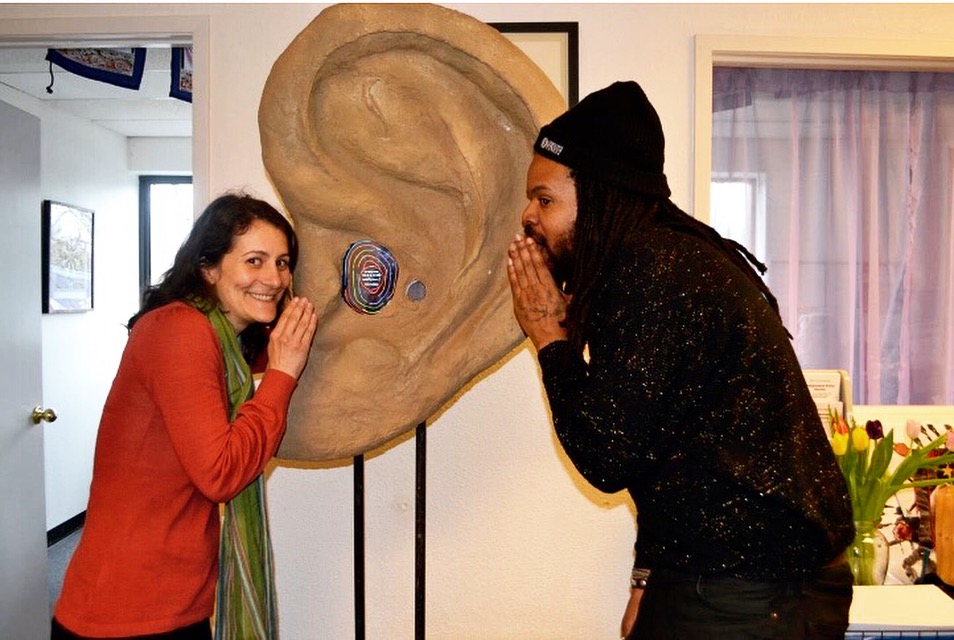 Resolutions Northwest
January 20, 2017
Resolutions Northwest facilitates honest dialogue to resolve conflict and advance racial and social justice. We envision inclusive and just communities in which people connect across differences and equitably share opportunities to thrive.